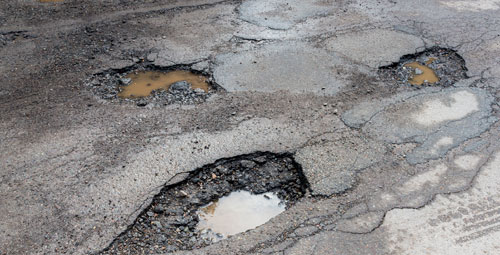 Prime Cote, Inc. offers a complete service of asphalt patching, sealcoating, crack filling, and striping. We use only the finest grade Amguard® coal tar sealer exceeding federal government specifications. We use a latex modifier and sand mix to ensure maximum quality and appearance. Sealcoating and asphalt maintenance will extend the life of the asphalt and protect against oxidation, and the effects of rain, snow, salt, gasoline, oil and other chemicals. It will also give your parking lot or driveway that "new" look. First impressions begin at your front door!


Complete Asphalt Crack Repair
Prime Cote utilizes an asphaltic hot-rubber compound that prevents further deterioration of your asphalt surface.
Complete Asphalt Patch Repair
Prime Cote will patch any size hole, cut and remove, skin patch, or overlay.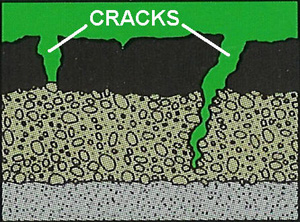 Unfilled Cracks:
Allow water, salt, gas, oil, and ultraviolet rays to penetrate asphalt and cause further damage.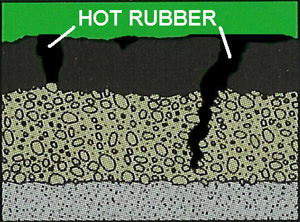 Repaired Cracks:
Provide a long-lasting barrier that seals out elements while remaining flexible.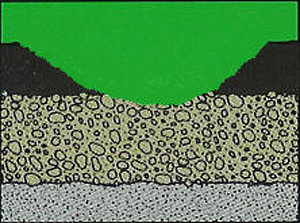 Unfilled Hole:
Holes left un-repaired can be not only hazardous to vehicles and pedestrians, but also lead to further asphalt deterioration.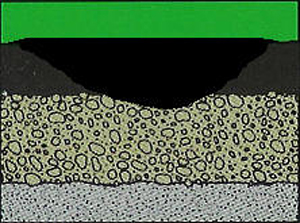 Properly Repaired:
Eliminates hazards and promotes the extended life of your asphalt.
Call Prime Cote, Inc. Today at (616) 457-0457 for Asphalt Repairs